Drury Design Founder Reaches 40 Year Milestone
<!-- Go to www.addthis.com/dashboard to customize your tools --><!-- [et_pb_line_break_holder] --></p><!-- [et_pb_line_break_holder] --><div class="addthis_inline_share_toolbox"></div><!-- [et_pb_line_break_holder] -->
Gail Drury Reaches 40 Years in the Kitchen Design Business
Blazing the trail for women business owners in the kitchen design business, Gail Drury, CMKBD, began her career at St. Charles Kitchens in 1977; it wasn't long before Gail was designing the company's showrooms around the world and training peers in the art and science of kitchen design. Today, Gail is a nationally recognized industry icon who leads a 30-year-old award-winning design-build firm serving the Chicago area.
Drury Design is a twenty-five year plus NKBA [National Kitchen and Bath Association] member and was recently named to Kitchen & Bath Design News' inaugural KBDN 50. A new recognition program, KBDN 50 honors the top 50 kitchen and bath professionals whose talents and efforts are moving the industry forward in 2017.
Kitchen Design Business Evolution
At Gail's first kitchen design seminar, there were a hundred and fifty men and two women. "The industry consisted mostly of men selling boxes. It was a real novelty at the time to sell design concepts. I was lucky enough to start with St. Charles Kitchens," Gail says.
Ellen Cheever, CMKBD, ASID, CAPS of Ellen Cheever and Associates was one of Gail's first professional peers. Ellen says, "Gail helped establish the level of presentation artistry expected from the St. Charles Dealer network: at the time considered the most sophisticated network of kitchen specialists. In doing so, Gail helped set the standards for the entire industry. As a successful woman business owner, she has continued to exemplify business and design leadership in our industry."
In 1987, Gail left St. Charles Kitchens to found a woman-owned startup, Drury Design. Her home-based business allowed the budding entrepreneur to be near her young family as she built up her kitchen design portfolio.
"When I first started, everything was designed around the basic work triangle as part of a simple U-shaped kitchen. Cabinets lined up in a row under soffits. Colors matched. Basic materials gave limited options. We've gone from that to complex work spaces designed for multiple users. Custom-designed furniture pieces are now incorporated that mix and match colors, door heights, finishes, and hardware."
"To build my business, I called on architects and home builders. I made a lot of calls before I felt – as a woman in a man's world – that I was taken seriously. So, I gradually built up a referral base. To get referrals, I had to deliver outstanding customer service. Starting at the first meeting, I worked on building lasting customer relationships. With individual attention to every detail, Drury Design grew slowly and gradually," Gail recalls. "Our growth was so gradual, I never really saw it coming. Thanks to our clients, our design team and our vendors, we're where we are today."
Together, Ginny Blasco, ASID and Gail Drury, CMKBD have collaborated on many design projects including three ASID Illinois Excellence Awards winners. "When I met Gail in 1992, she was a kitchen and bath designer. Today, Gail is a manager and a total turnkey general contractor, who manages multiple complex home remodeling construction projects. Every subcontractor Gail brings in is someone she's worked with and trusted for years. Her clients don't have to think about quality, they know they'll get the best from Drury Design," says Ginny Blasco, Ginny Blasco Design Studio, Inc.
Gail's booming business quickly outgrew her home studio. In 1994, Drury Design opened the doors to a downtown Glen Ellyn showroom. Within a year, the studio had won NKBA's award for best showroom design. In 2002, the business relocated to a larger space in Glen Ellyn. At 8,500 square feet, the showroom is one of the largest independent interior design studios in the Midwest.
Gail Drury, CMKBD and Drury Design Kitchen and Bath Timeline
 – 1977 Joined St. Charles Kitchens
– 1982 Received CKD certification from the Society of Certified Kitchen Designers
– 1987 Launched Drury Design
– 1994 First studio on Pennsylvania in downtown Glen Ellyn
 – 1996 Received CBD Certification from the Sociality of Certified Bath Designers
– 2002 Opened showroom in the former Cottington's Furniture Store in downtown Glen Ellyn
– 2007 Received CMKBD certification from the National Kitchen & Bath Association
– 2007 Kitchen Design-Remodel Project Wins NIHBA Gold Award
 – 2008 NKBA Showroom Award: Drury Design Kitchen and Bath Studio's English Pub
– 2008 Seven NKBA Design Vision Awards for Kitchen and Bath Projects
– 2010 Drury Design Wins Sub-Zero and Wolf Kitchen Design Contest
– 2010 Drury Design Projects Recognized at Chicago Midwest Kitchen and Bath Design Awards
 – 2011 Drury Design Wins 11 2011 NKBA Midwest Design Vision Honors
– 2013 Top 50 American Kitchen Design Trends Award Goes to Drury Design
– 2013 Drury Design Wins Two 2013 National Kitchen and Bath Association Design Awards
– 2013 Drury Design Team Wins Three NKBA Chicago Kitchen Design Vision Awards
 – 2014 Trends Publishing Top 50 American Kitchen Award for 2013 – 2014
– 2015 Drury Design Wins 2015 NKBA KBIS Best of Show
– 2016 Wilmette Kitchen Remodel Wins ASID Interior Design Award
– 2016 Drury Design Kitchen Wins Best in Show at NKBA Chicago Midwest Design Vision Awards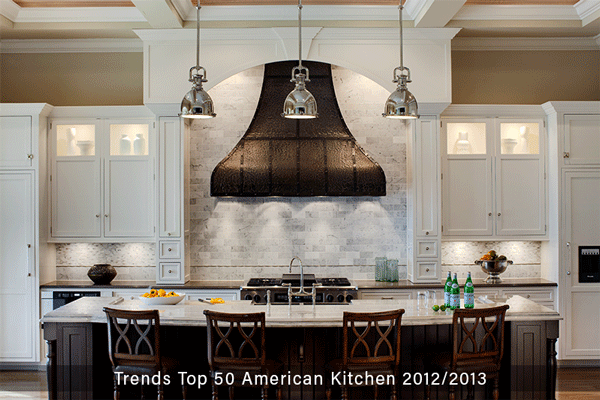 – 2016 Drury Design Unveils Rutt HandCrafted Cabinetry Showcase Display
– 2017 Gail Drury CMKBD Named to KBDN Top 50
Drury Design By the Numbers
 – 37 Team members, including seven senior designers and seven talented installation crews
– 59 Communities including Chicago area and the greater Midwest
– 71 NKBA award-winning designs
Drury Design Anniversaries
 – 40 years in the industry for Gail Drury, CMKBD
– 30 years for Drury Design as a company
– 25 years for Dolores, Drury Design's first employee
– 15 years for the Drury Design current Showroom
Located at 512 N. Main Street in Glen Ellyn, Illinois, our award-winning studio is one of the largest in the Midwest. Drury Design's Client-Focused Design™ approach positions clients as key partners in the home remodeling process. Our entire team is dedicated to delivering 100% complete client satisfaction.
Kitchen and Bath Design Media Coverage
Houzz.com, NIHBA [Northern Illinois Home Builders Association] ICON, National Kitchen and Bath Association [NKBA], NKBA Chicago Midwest Chapter, ASID [American Society of Interior Design] Illinois, Sub-Zero Wolf, and Trends Publishing have all honored Drury Design with design excellence awards. Drury Design's media mentions include Houzz, HGTV, ElleDecor.com, CountryLiving.com, Cosmopolitan.com, PopSugar.com, Modern Luxury, Beautiful Kitchens and Baths, Trends Magazine, Better Homes and Gardens, Chicago Magazine, Distinctive Kitchens, West Suburban Living, Chicago Tribune, Daily Herald, Chicago Home Improvement, Great Kitchen and Bath Ideas, 50 Dream Kitchens, Kitchen and Bath Business, Kitchen and Bath Design News, Luxe Magazine, Professional Builder, Qualified Remodeler, Shelter, Smart HomeOwner, Womens Day, WGN Chicago, Naperville Magazine and West Suburban Living.