Chicago's Top Kitchen Designers
Live. Life. Artfully.
Renovating is a big deal.
We make it easy for you.
Drury Design has developed a unique client-focused design process to deliver quality, efficiency, and reliability. Our team has experience in every facet of construction and project management. Regardless of the size or scope of your project, we dedicate our efforts to ensure that every detail is addressed and your new space exceeds expectations.
Full-Service Experience
Drury Design is full service. Meaning, we will be with you from the initial brainstorming session until the final walkthrough. We offer an all-inclusive, turn-key experience, which allows for total peace of mind.
All selections can be made under one roof with the support of a qualified designer, our showroom. It is fully equipped for you to see and touch the actual products proposed for your project.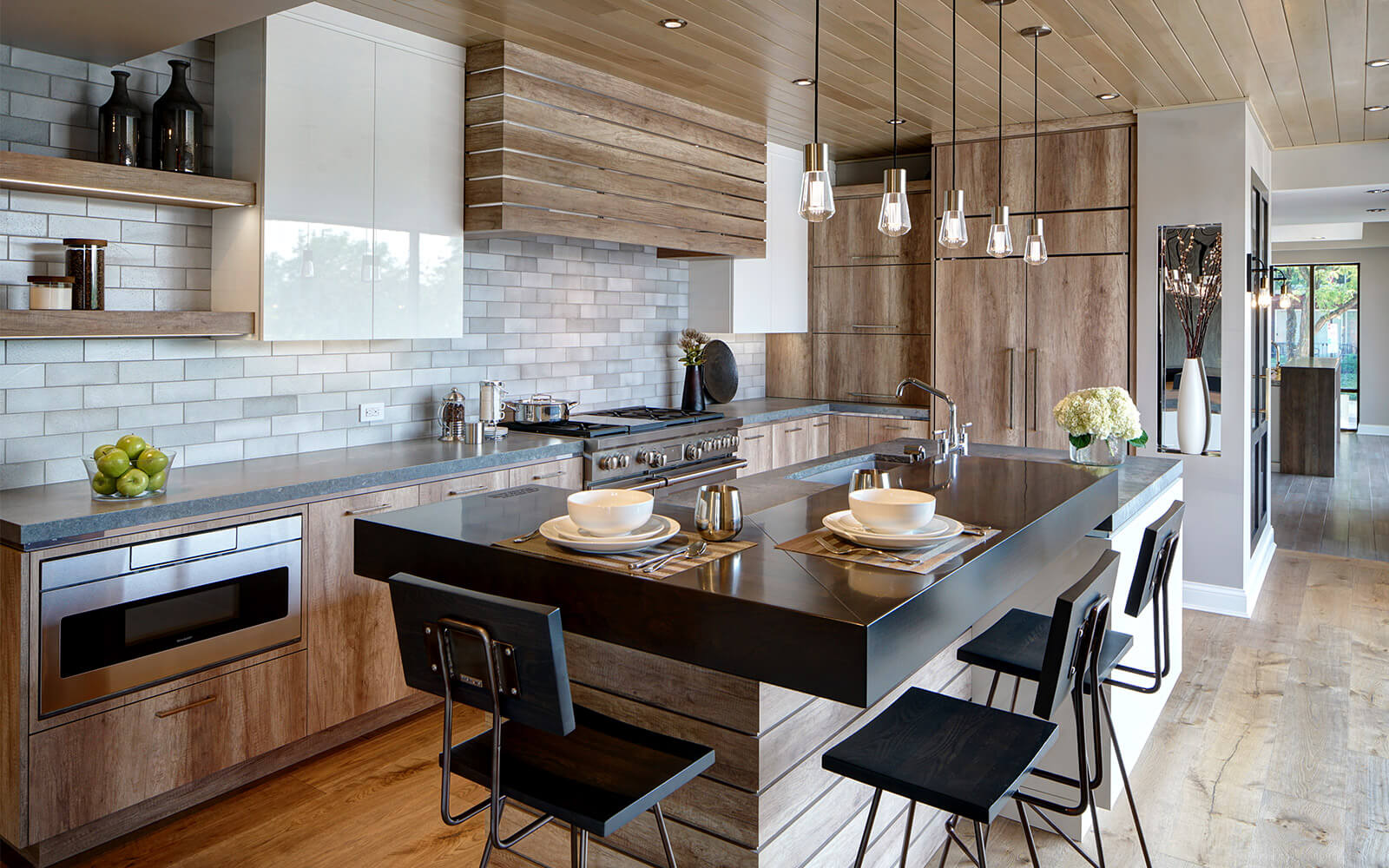 A Process That Puts You In Control
Together we review the final plans and numbers with you. Our Precision Pricing model is based on trust and transparency. We'll work together to design exactly the kitchen you want, and only then will we feel right about pricing it out.
If we need to scale back, we'll do that together. Drury Design can work at just about any price level — it all comes down to what you're looking for.
Our Warranty Promise
When you trust us for your kitchen remodel and design, you can count on a team that is diligent, detail-oriented, and highly experienced. We are so confident in the quality of the products we provide and in the skills of our craftsmen that we back our work with our exclusive "Floor to Ceiling" 2-year labor warranty.
We're Here For You.
Have a question, project in mind, or just curious? Find a time below that works for you and we'll get all your questions answered. Or start a chat with one of our award-winning designers right now!
Live. Life. Artfully.
For more than 35 years, we've been designing kitchens in the Chicago area. Here, we've collected some of our finest. Click the images to see descriptions and product details. And be sure to save your favorites to Pinterest, Houzz, or Instagram for later reference.